Available at Hanover Location Only
Italian Caprese
Soppressata, Parma Prosciutto, Fresh Mozzarella, Tomato, Basil, Garlic Infused EVOO, Drizzle of Balsamic Reduction.
Tuscan Pesto Chicken Cutlet
Crispy Chicken Cutlet, Semi-Sharp Provolone, Grated Romano, Tomato, Arugula, Pesto Spread.
Honey Ham with Cheddar
Boars Head Honey Maple Ham, Cheddar Cheese, Red Onion, Sweet Banana Peppers, Boom Boom Sauce.
Served on Toasted Ciabatta Baguette – $15.95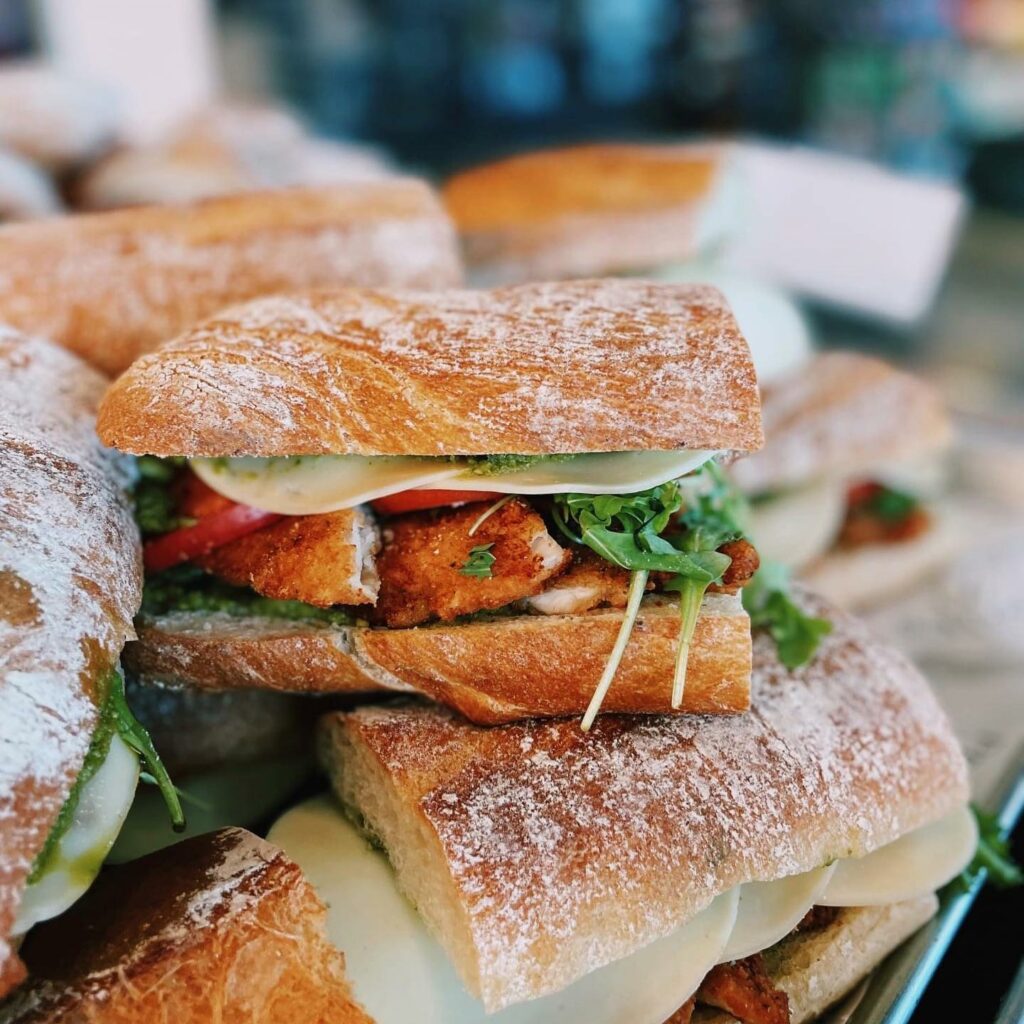 Please advise us of any food allergies when placing your order. Consumer advisory warning for
raw foods in compliance with the Department of Public Health, we advise that eating raw or
undercooked meat, poultry, or seafood poses a risk of health.
Previte's Marketplace Hanover
285 Columbia Rd
Hanover, MA 02339
781-826-8505
Monday through Friday 8-7
Saturday & Sunday 8-6